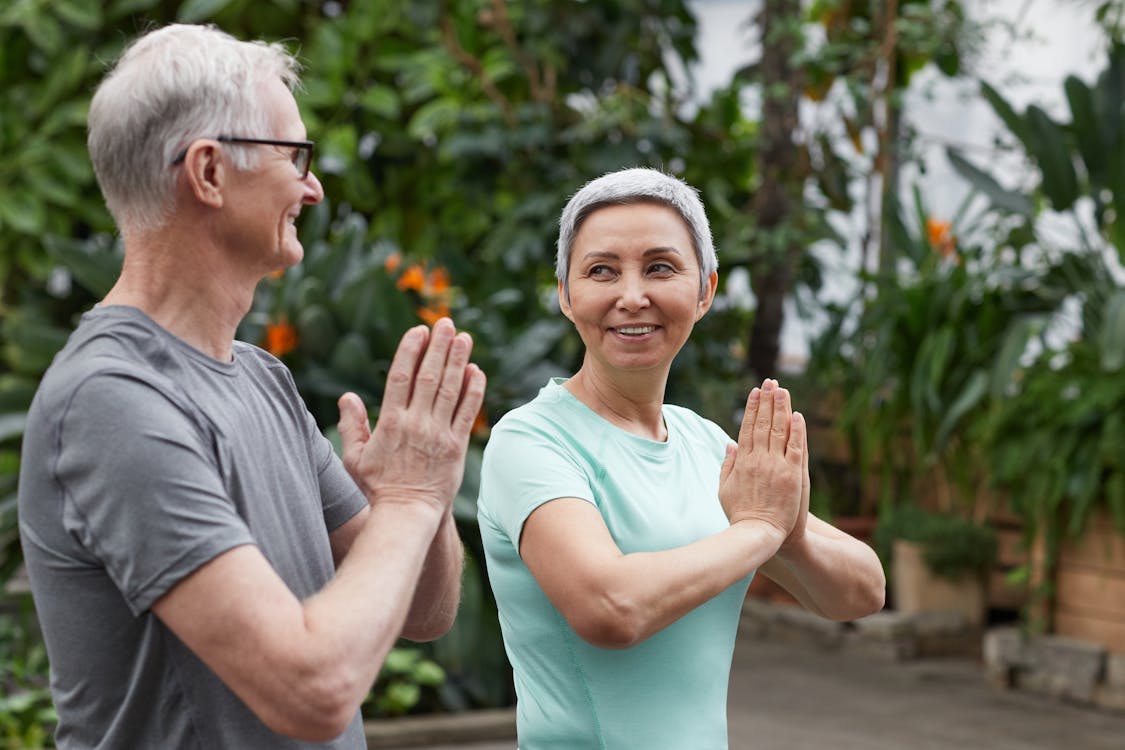 Finding inspiration during a midlife crisis can seem impossible, especially if you're navigating feelings of depression or anxiety. Some days may be better than others, or you may feel trapped in a cycle of work and responsibilities that are hard to get out of. Fortunately, that doesn't have to be the case.
Whether you want to try something new, learn a skill, or pursue a new career path, there are tons of ways you can make positive changes in your life and start turning things around. Doing something for yourself is a great way to jumpstart this change, and you can find support and inspiration at AWElife when you're ready to get started.
Here are a few tips to help along the way:

Take your career to the next level
Whether you feel stuck in a job that's not right for you or just want to move up, making a change often starts with education. Going back to school might sound like a monumental task, but with online courses, it's easier than ever. You can earn a Bachelor of Education online that will take you along a path to teach elementary and preschool children, and because most of the core classes required are only 5 weeks long, you can tackle this next step in your life without disrupting your routines at home. When looking for an online school, make it a priority to ensure that it's accredited and offers competitive tuition rates.
Boost your chances of landing your dream job
Whether you choose to go back to school or just want to find a job that makes you happy, it's crucial to have a stellar curriculum vitae that highlights your skills, education, and experience. Luckily, we no longer have to labor to create the perfect CV; these days, you can utilize a free online CV builder that provides a professional-looking template so you can add your own copy, images, and details that will make it your own. Keep it neat and avoid wordiness; remember, you want your CV to stand out from the other applicants, but it's also important to make sure your potential employer can easily see your accomplishments without wading through several paragraphs. 
Work on your mental health
If your career and education aren't contributing to your midlife crisis, you might benefit from focusing on your mental health. Reducing stress and anxiety is something we could all work on, and the good news is there are many different ways to go about it. Taking up a hobby, such as playing an instrument or baking, can help you relax and build self-confidence. There are also activities you can do that benefit your mental and physical health at the same time, such as gardening. Spending time outdoors, soaking up vitamin D, working with your hands, and tending to living things can work wonders for both your mind and body as long as you do it safely. Wear sunscreen and protective clothing, and use the right tools for the job. Before getting started, read expert product reviews and gardening tips from Home Garden Hero.
Put yourself first
Finding new and relaxing hobbies can be extremely advantageous during a midlife crisis, but it's important to remember that they're just one part of a major life change that requires a different mindset. It can be difficult for many people to put themselves first, especially when they're accustomed to taking care of family members or being a leader at work. Think of some ways you can prioritize yourself, such as learning to say "no" when someone asks for your time or energy and you can't give it, creating time in your busy daily routine to eat a nourishing meal, go for a walk, or take a tech break.
Navigating a midlife crisis can be tough both mentally and physically, so it's important to think carefully about how to make positive changes. Pursuing higher education, finding a new job, and picking up a relaxing hobby such as gardening are all great ways to focus on yourself and make this next phase of your life truly wonderful.
Ready to learn more about the team at AWElife? Check out the About Us page.
Photo via Pexels